What is Web Optimisation?
Web Optimisation, also known as Search Engine Optimisation (SEO Optimisation) is the process of improving the volume or quality of traffic to a web site or a web page (such as a blog) from search engines for a specific search term and is a crucial factor in getting on the top pages of the search engines.


What is a Search Engine?
A search engine is a programme that searches for websites based on keywords entered and returns a list of relevant websites over a number of pages. Examples of search engines include Google, Yahoo and MSN.


Small Business SEO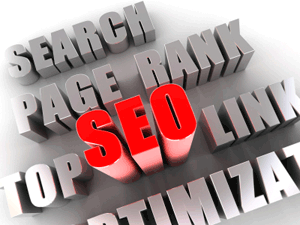 Many small businesses set up a website then sit back and wait for customers to come flocking.
Unfortunately, this doesn't happen without a lot of work behind the scenes.
Search Engines have 'spiders' which crawl websites looking for specific information to match the search term with relevant websites.
Web site optimisation techniques enable these spiders to recognise your website as relevant and present your site in the results pages.

Whilst there are no guarantees to ensure your website will be listed on page one of Google, our Web Optimisation Services offer the best possible chance to achieve a prominent position within the search engines, whilst being affordable and flexible to meet your requirements.
By applying a number of elements to your website over a period of time, usually four to six months, Google (and other search engines) will see your website as relevant and an authority on your industry. This promotes your website and puts you ahead of your competitors (who may not be doing any SEO optimisation). Consequently, when potential customers are searching for your services, they will be presented with your website, rather than your competitors.
Google gives each website a Page Ranking from 0 - 10, based on a number of factors, including the relevance of the content, frequent updates and the number of relevant links coming into the website.
Google updates its Page Ranking periodically (usually a couple of times a year) and the higher the Page Ranking, the more likely your website is to be shown higher up in the search results.
The more optimisation techniques used to promote your website, the better chance you have of being found at the top of the search results pages.
Find out which Web Optimisation Services will benefit your company


Key factors in achieving high rankings for your website
Alongside a well designed website, there are a number of key factors that will help to achieve high rankings;

The age of your website
Unique and good quality content
The number of good quality relevant links into your website
Regular updates and addition of new pages
Strategic placing of keywords
On page optimisation e.g. Title and Meta Tags
Off page optimisation e.g. Directory and Article submissions
Find out how our Search Engine Optimisation Services can help your company achieve high rankings.