Small Business Web Design Cost
Our low cost web design prices are specially designed with our small business clients in mind, offering web design and web optimisation packages to suit all budgets.


Tailor-made Packages
Each website we create is specifically built to our clients needs and requirements and as such, is individually priced.
After your website is complete, we work closely with you to determine the best website optimisation techniques necessary for your website to achieve high rankings and maximum traffic to your site, depending on requirements and budget.
Whatever your budget, we can tailor-make a package for you to ensure you have an effective online presence which is cost-efective.

Web Design

For a bespoke quote, please contact JJ Web Design or telephone 01625 441641

Web Design Includes;
Up to 10 static web pages (text and images)

Keyword Research

Insertion of text and single images in basic format
Insertion of videos
Design of Header with company name/logo and contact details
Insertion of Meta Tags and Alt Tags to help with optimisation

Set up of email address

Creation and submission of Site Map to Google

Testing of all pages in various browsers, screen resolutions and mobile phones

Standard web maintenance to ensure all web pages and links are working correctly

Web standard compliance ensuring all websites validate to current web standards

Visitor statistics
Hosting of website for one year
One domain name purchase for one year

Choose further enhancements from our Website Design Services or contact JJ Web Design for more information.
We can create websites for clients to maintain and update - contact us for costs. Full training and support included.
Social Media Package
Set up of accounts on Facebook, Twitter, LinkedIn, YouTube and Google+
Optimized profile in all accounts
Optimization of Facebook Page for search engines
Optimization of YouTube videos for search engines
Addition of Twitter feed into Facebook FanPage

Addition of YouTube feed into Facebook FanPage

Creation of Google+ Business Page
Addition of Google+ button into website

Linking up of all Social Media accounts

Advice on how to use all the accounts
Web Optimisation
Web optimisation is an ongoing process and is implemented over a period of time to build a solid reputation with the search engines. It is a crucial factor in getting your website found by potential customers and should not be overlooked at any cost. Your website will not be found in search results without web optimisation.
Our web optimisation service will cover two hours a month to promote your website, with the aim to maximise your website's online presence in order to achieve high rankings and increased traffic to your website.

Time spent on web optimisation can be tailor-made, dependant on budget.
We will advise on the best strategy for your company, choosing a number of elements from our Web Optimisation Services.
This could include;
Competitor Analysis
Internal Linking
External Linking
Directory Submissions
Article Writing and Submission to Online Article Directories
Press Release Online Submissions
Social Media and Social Marketing
Video Marketing
Bookmarking Directories
Forum Participation

Read more about the importance of Web Optimisation


Keyword Research
A well optimised website starts with knowing which keyword phrases are used most to search for your products and services and incorporating them on each page of your website.
We can research the best keywords for you to use within the content of your website and provide you with them for inclusion plus advise on how best to place them.

Domain Names and Hosting
We can advise on choosing an appropriate name for your website and purchase the domain name on your behalf.
We can also assist with the hosting of your website i.e. the process of uploading your website onto the world wide web.
Domain prices vary depending on requirements but can start from as little as £4.99 plus vat and include one domain name and email account.
One domain is included in our website build package above
Hosting costs are complimentary with our website build package and thereafter approximately £80 per year.

Please contact JJ Web Design for further information on domain names and hosting.


Updates and changes to your website

Once your website is live on the World Wide Web, there may be occasions when you wish to make changes or additions.
Minor updates to your website e.g. change of contact details are free of charge.
Further updates and amendments are charged at £30 per hour (minimum charge £30).


Please Contact us if you wish to discuss any of the above services or if you would like an extra service that is not listed – we are happy to discuss any ideas you have.


Client Referral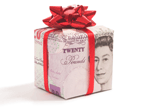 If you are happy with our service and recommend us to your friends and colleagues, we would be happy to give you a discount voucher for £30 off any future web desgn or web optimisation service.