Managing your own Website with Wordpress
Having a website created and managed for your small business or organisation can be a costly and ongoing process.
Unfortunately, you cannot have a website built and then sit back and wait for customers to come flocking - there's still a lot of hard work to do, referred to as website optimisation, in order to get your website onto the elite Page One of Google and other top search engines. This can take many months (and many pounds!).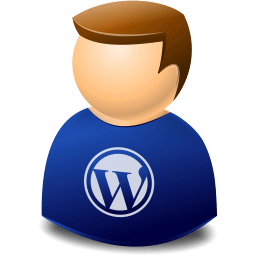 However, there are ways to keep the cost down to a minimum, and that's to maintain and update the website yourself once it's been built. And it's not as hard or time-consuming as you think!
Wordpress is a Content Management System (CMS) which is a system designed to manage the content of a website without website coding knowledge needed.
Originally introduced as a 'blog' in 2003, Wordpress was created as a virtual diary, recording a person's daily life. Over recent years, Wordpress has been used for fully fledged websites due to its versatility and adaptable gadgets called 'plugins'. Wordpress have made creating web sites a realistic goal for people who don't have time to learn web coding.
To build a Wordpress website, a design layout is chosen and all that is required is the insertion of text and images/videos. Add a few plugins to make it appealing to both your customers and Google and you're good to go.
Multiple authors can update the website in an instant and search engines tend to favour Wordpress websites and will index them in their system quickly and return often to check for updates. This is great news for moving your website up the search ladder quickly! Update your website often using your chosen keywords, and along with some good links, you should see your site move swiftly up the rankings!

At JJ Web Design, we have a number of layouts we can recommend which are Google friendly and designed for maximum impact to attract customers with the aid of strategically placed adverts and data capture forms.
We would be happy to set up your Wordpress website and advise on managing and updating it. Full training on Wordpress will be given, tailor-made to your requirements.
Watch the video below to see how easy it is to add content to a Wordpress website. This Wordpress video is part of a series of training videos specially created for our clients to learn how to use Wordpress.
See more Wordpress Tutorial videos here and subscribe to our YouTube channel to be kept up to date on Wordpress.
For further information on the benefits of having a Wordpress website built and for costs involved, please telephone 01625 441641 or Email us here.